Collier County, FL (January 22, 2019) – A father from Golden Gate Estates was arrested after he strangled and threatened to kill his pregnant wife when she tried to stop him from beating the infant. He has since been identified by police as 28-year-old Yonadry Leiva.

The pregnant woman stated that when the baby started crying, Leiva allegedly grabbed the infant from the mother's arms and threw her down into the crib. The mother told police that Leiva then spanked the baby three more times. When she tried to intervene and stop Leiva from abusing the child, Leiva started to choke her stating that he wanted to kill her and the baby she was carrying in her belly. 

Yonadry Leiva has since been charged with aggravated battery and child abuse charges.

He is being held in jail at this time.
Collier County Domestic Battery Laws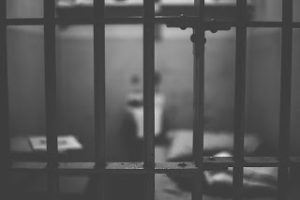 If you have been charged with a domestic violence crime, there is a good chance that you will be facing serious penalties with consequences that can follow you through the rest of your life. As you may come to find, it can be difficult to protect your rights all on your own if you are left to defend yourself against these serious charges. Florida judges tend to err on the side of the plaintiff when it comes to these cases, even if you believe that you are being wrongfully charged in your case.

At Musca Law, our experienced attorneys will use expert and witness testimony and evidence available to ensure that your rights are protected and that you have the strongest possible defense to the charges against you.   When you are facing domestic violence charges, you will find that the system might be stacked against you from the moment that you are charged. If there is any evidence, you could be put in handcuffs and in the back of a police car, uncertain about the outcome of your future. Our violent crime defense attorneys are here for you in your time of need. Contact us to find out how we can help when you have been arrested for a crime you argue you didn't commit at (888) 484-5057.