St. Lucie County, FL (December 14, 2018) – Police say that a woman was arrested in St. Lucie County after she demanded that her boyfriend have sex with her and then threw an object at him.

42-year-old Lorrie Anne Carroll was arrested on battery charges and resisting an officer without violence around 3 a.m. in the morning. When deputies arrived at the address, Carroll's boyfriend answered and said that the two had been arguing all night because Carroll wanted to have sex and he didn't want to.

According to the arrest report, Carroll continuously tried to have sex with him even when he told her to stop. He even took some time to go to the bar and, when he returned, she did the same thing.

When he continued to refuse, Carroll took a paint roller and tossed it at his head, then striking him in the chest and groin. Officers said that she was intoxicated at the time of the arrest.
St. Lucie County Battery Laws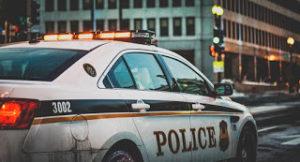 Battery, especially a first offense, is seen as a misdemeanor crime, which means that you could be facing penalties of up to a year in prison, 12 month's probation, or a fine of $1,000. Though these might not seem like especially harsh penalties, crimes with violent intentions are taken seriously in the court of law and you might find that they can leave quite a devastating impact on your life. Because of this, you never want to handle your claim alone without the help of an expert by your side.

At Musca Law, we are fully committed to helping you build the best legal defense possible to ensure that you have the best outcome for the charges against you.  Our specialized attorneys across the state of Florida are skilled in helping our clients get the charges against them reduced and in some cases dismissed.  We have proven case results from the hundreds of clients we have represented in the past.  Don't put your life in the hands of an inexperienced firm.  Hire the trusted and skilled team of lawyers at Musca Law to build a strong case on your behalf.  If you have been accused of or charged with a violent crime against a loved one, you need our help.   Call us today for a free case evaluation at (888) 484-5057.