Cutler Bay, FL (November 23, 2018) – Three teens were arrested after they reported vandalized a church earlier this month.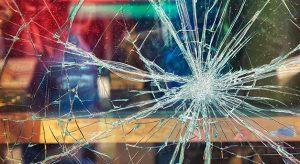 The Cutler Bay Worship Center, located at 8601 SW 199 St. in Cutler Bay, was subjected to damages ranging from $5000 to $10,000 by the three teens. The teens, whose names have not been released, were 13 and 14 years old.

One of the boys reportedly pushed the air conditioning unit through the window before climbing through. The boy then opened the door for the other two to enter. The teens poured soap over computer equipment, broke windows and a flat screen television.

The three boys were charged with burglary of an unoccupied structure and criminal mischief.
 
Juvenile Crimes in Florida

Juvenile crimes in Florida can have a damaging impact on a child's life. Being convicted of a juvenile crime may diminish a child's reputation and create problems well into adulthood. The juvenile system is different than the standard criminal justice system, but it does not always mean the judges will be more lenient in the prosecution.

At Musca Law, we have over 150 years of combined experience helping teens and their families navigate through the juvenile criminal justice system and achieve the most desirable outcome.

It is crucial for your teen to choose a reliable team of legal experts to stand up and protect your rights in court. Contact us today at (888) 484-5057 for a free consultation so we can get started on your case.