Davie, FL (January 25, 2019) – On Tuesday, a 17-year-old boy was arrested after he tried to kill his mother at their home. The child has ongoing disciplinary issues, according to his mother.

The victim, Harolyn Monroe, was admittedly unhappy with her son, James Monroe,17, for his immature behavior such as the misuse of his social media accounts and for sneaking out of the home at night. Police said that the situation escalated in the early morning hours of January 22.

James Monroe threw a bottle -based improvised incendiary device at the ceiling above his mother's bed a little after midnight.   He shoved a piece of cloth inside a bottle he filled with alcohol and ignited before throwing it just as he entered his mom's room and threw it in her direction.   When the bottle crashed into the ceiling, it exploded and dropped fire and glass onto his sleeping mother.

He then picked up a bat used for baseball and repeatedly beat his mother all over her head and body.  He was not finished yet. He then took a large butcher knife and stabbed her in the stomach and all over her hands as she tried to defend herself. Harolyn was able to call 911 and begged them to come to her rescue stating that her son was trying to kill her.

The teen admitted to detectives that he attacked his mother because he was angry with her. He claimed that he wasn't trying to kill her, but instead trying to hurt her.

Harolyn suffered from severe injuries and was taken to the hospital to undergo emergency surgery. James has since been arrested on charges of attempted felony murder and making or possessing a destructive device with intent to do harm.

At this time, police have not released information on whether or not James will be charged as an adult or juvenile.
Davie Attempted Murder Laws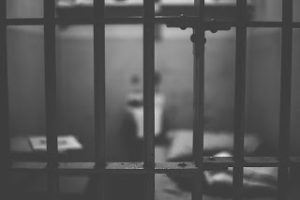 Murder is known under Florida law as the unlawful killing of another human. Attempted murder is when somebody intends to follow through with murder but is unsuccessful. Depending on the extent of the malice that is present in your case, you could be seeing years in prison to fines that you might be unable to pay on your own for these actions. Attempted murder can have a huge impact on the rest of your life, keeping you from certain jobs and causing a serious and emotional impact on your life when it comes to your social relationships. Our Florida homicide attorneys who specialize in handling violent crimes under Florida law are here for you in your time of need.

Our Florida attorneys who have over 150 years of experience handling these types of cases are here to help you receive your own individual case results as you move forward. At Musca Law, we understand the chaos that these charges can cause in your life and will use expert and witness testimony as well as gather any other evidence needed to help you in the midst of these serious charges. We have helped so many Florida residents achieve the best possible outcome for the charges they are facing and we can help you too. If you have been charged with a serious crime, contact the lawyers at Musca Law to find out what we can do for you at (888) 484-5057.