Davie, FL (December 8, 2018) - A man from Fort Lauderdale faces charges for battery and intimidation following an incident at a technical school.

Police say that 25-year-old Darious Sloly was arrested on the campus of McFatter Technical School on Thursday, December 6th.  Sloly, 25, is accused of having a verbal altercation with another student on November 29th.  The altercation began when Sloly accused the student of taking five dollars from him.

Surveillance video at the school appears to show Sloly picking up rocks and throwing them at the other person.  The victim was then allegedly hit with three of the rocks.  Sloly then threatened to shoot the victim's mother and anyone else who got in his way.

Sloly was uncooperative with police and attempted to record their interactions with him.  The victim initially declined to press charges out of fear of retaliation but later decided to charge Sloly.

There is no word on whether Sloly is in police custody at this time.  He has been expelled from McFatter.
Assault and Battery Laws in Davie
Under Florida law, a battery is the intentional act of striking another person against their will.  An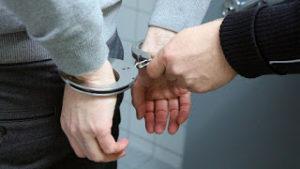 assault, by contrast, is the threat of inflicting violence upon another person.  The difference between the two crimes is that an assault can simply be a show of force while a battery is the actual striking of a person.

Regardless of your specific charge, being convicted of a violent crime in Florida can impact your life.  The most serious violent crimes carry long prison sentences.  Being convicted of any violent crime will subject you to the wide range of court punishment, including fines, probation, anger management classes and payment of restitution for any medical bills incurred by the victim as a result of the assault or battery.

When you are charged with a violent crime, you are in need of a strong and persuasive defense.  At Musca Law, our Fort Lauderdale-area defense attorneys are here when you need us the most.  We stand up for the rights of the accused and have over 150 years of combined Florida criminal defense experience.

For a free consultation with one of our attorneys, please call us at (888) 484-5057.