Davie, FL (February 8, 2019) – Three people were arrested after working together to kidnap, rob, and torture an undocumented man in South Florida because they thought he wouldn't call authorities.

The victim spoke with police and said that he had been driving his Silverado in Davie on February 2 when he stopped at a stop sign, which is when 30-year-old Joshua Aaron Greiff and 34-year-old Natalie Rebecca Williams came to the vehicle and asked if they could have a ride. He declined, which is when Williams tried reaching inside the vehicle to open the door.

The victim decided that he would give them a lift when they got inside his vehicle. However, when he started driving, Williams pulled out a black handgun and pointed it at the victim. They made him drive to a mobile home in Davie and forced him to enter. Six men, including Greiff and 31-year-old Andres Rafael, were in the home and claimed that they were part of a gang. When they forced him to empty his pockets, they started punching and generally beating him. Williams claimed that he had seen too much and that they should kill him.

On February 3 after 12 hours of torture, Greiff untied the victim and allowed him to leave after stealing from his bank account. The victim went to a clinic and received nine stitches. He was treated for bruising all over his body. He spoke with police and led officers to the mobile home.

The three spoke with police and spun the story so that it would appear as if they were the victims, and said that the undocumented man voluntarily gave up his bank information. Since then, the three were charged with felony counts of armed robbery, kidnapping, and aggravated battery. They are all currently being held in jail.

It is believed that more victims might have been involved in this case.
Davie Kidnapping Laws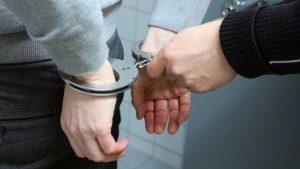 If you have been arrested for a violent crime in Florida, you might feel frightened about the laws regarding your case and the course of the rest of your life. After sustaining these serious charges, many individuals might have fears that they will see extensive prison time, fines, and many other aspects that could affect the rest of your life. Florida kidnapping crimes are especially violent and severe, with victims believing that they could easily lose their lives due to the acts of another party. If you have been accused of endangering another person through confinement, abduction, or imprisonment, you might find that prosecutors will work aggressively to defend the rights of the other party and you might find yourself in an uncomfortable position in your case.

At Musca Law, our criminal defense attorneys have handled many cases like these and are skilled in helping many achieve results they deserve. We understand that it can be scary to face the reality of fines, prison time, and more. You need somebody on your side who has a vast understanding of the Florida criminal justice system and will help you receive case results you deserve. Contact us to find out how we can help at (888) 484-5057.