Daytona Beach, FL (March 14, 2019) – On Tuesday, police arrested 67-year-old Gregory Moseley after he allegedly agreed to pay an undercover officer for sexual acts. Daytona Beach Police set up a sting operation to find those willing to pay for prostitutes.

Police allege that Moseley and another man rode their motorcycles up to the undercover officers. They met with officers and asked them if they were partying. Moseley and the other man agreed to pay for the sexual acts, according to police. They rode their motorcycles to the Travel Inn Hotel and parked before they were arrested for prostitution.

Since Monday, police have been arresting a variety of people in the prostitution sting, including 17 women and one man. An additional 18 men were arrested on Tuesday, with both male and female officers posing as prostitutes.

Police have been conducting the sting for years, but the 36 that have been arrested this past week was a particularly high number.
Daytona Beach Prostitution Laws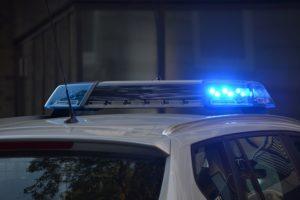 Being charged with solicitation of prostitution in Daytona Beach might be one of the most concerning and difficult things that you have ever faced in your life. These charges can have a huge and negative impact on the rest of your life. If these charges become public, you might find it difficult to retain employment and might feel humiliated around your loved ones and friends. This is why it is imperative to act quickly so that solicitation of prostitution charges do not ruin aspects of your life that you hold dear to you. If you are facing Florida sex crime charges, it is time to speak with an attorney in your time of need.

Our experienced and dedicated attorneys at Musca Law have handled many prostitution crimes in Florida and are willing to help defend your rights in your time of need. You might be dealing with some of the most serious charges and wonder how you will get back on your feet after such a huge setback. We understand that sometimes good people make mistakes or circumstances are taken far out of context, which is why you should never be without legal help as you defend yourself. Please contact us to find out how we can assist you in your time of need at (888) 484-5057.