Daytona Beach, FL (June 2, 2019) - A 23-year-old man was arrested by police in connection with fentanyl and other drug possession after he fled from a traffic stop on Friday, May 31st.  
Volusia County Sheriff's Deputies spotted a vehicle driven by 23-year-old Key'Shaun Martin.  The vehicle had a stolen license plate, causing police to attempt a traffic stop.  As they tried to pull Martin's vehicle over, however, Martin fled the scene.  A pursuit ensued through several Daytona Beach neighborhoods until Martin was eventually apprehended near the intersection of Seville Street and South Ridgewood Avenue.
A search of Martin's vehicle revealed several items, including phones, digital scales, several plastic baggies and over 239 grams of liquid Fentanyl.  Martin was taken into custody and charged with conspiracy to traffic heroin, unlawful use of a two-way device to facilitate a crime, attempted to elude law enforcement and petit theft.  His bond was set at $1,007,000 and he was placed into the Volusia County Jail where he remains at this time.
Daytona Beach Drug Crime Laws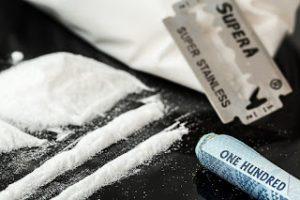 Florida drug crimes charges come in a variety of forms.  Some charges, such as simple possession of drugs, are misdemeanors which do not normally carry any significant jail time or fines from the court.  However, more serious charges involving the sale and possession of controlled substances can land you behind bars for a long time.  The crime of trafficking is the most serious Florida drug offense. Trafficking brings mandatory minimum jail sentences of at least three years in many cases along with fines up to several hundred thousand dollars if convicted.  Drug trafficking charges are simply based on the amount of drugs possessed and can cause major problems for your future. 
At Musca Law, our Florida criminal defense lawyers are experienced and skilled at handling all types of drug offenses.  We are prepared to fully investigate the facts of your case and determine all possible defenses that you may have to the crimes with which you have been charged.  We will then advise you on the best way to handle your case to avoid the worst outcomes that are often associated with serious drug crimes charges.
Our Daytona Beach criminal defense team is here to assist you in your time of need.  For your free consultation, please call us any time at (888) 484-5057.