Daytona Beach, FL (February 17, 2019) - A Daytona Beach couple has been arrested and charged with two counts of child neglect after investigators made troubling discoveries at their home on Thursday, February 14th.

Around 12:20 p.m., officers with the Daytona Beach Police Department were called to a home in reference to a disturbance. When police arrived, they located 34-year-old Ron Avance, his 22-year-old wife, Emily, and their toddlers, ages 1 and 2, inside. Officers noted that fleas and cockroaches were present throughout the house, along with bottles of urine and a pan of hot dogs floating in what was described as "moldy liquid."

The children were wrapped in a red blanket and lying on an air mattress. Their room smelled of old food, body odor, and feces. Police further found a "white, frothy substance" inside the urine-filled bottles. The children were also found to have bug bites on their bodies.

When officers questioned Ron and Emily Avance, Ron Avance allegedly said that they were Adam and Eve, who were "born into a garden", and they wanted to raise their children "the natural way." Both parents were charged with child neglect and placed in the Volusia County Jail, where they are currently being held without bail.

The Florida Department of Children and Families took custody of the children following the arrest.
Daytona Beach Child Neglect Laws
In Florida, a child neglect charge requires the prosecution to show that a caregiver failed to provide a child with care or supervision necessary to sustain the child's physical or mental health, or otherwise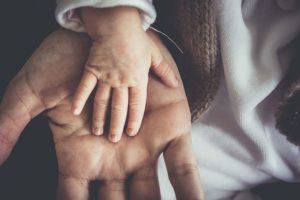 failed to take steps to protect a child from physical or mental neglect. Child neglect is a felony. If the neglect did not result in great bodily harm, the crime is a third-degree felony which carries up to five years in prison and a fine of up to $5,000. If the neglect did result in great bodily harm, the charge is upgraded to a second-degree felony that is punishable by up to 15 years in prison and a $10,000 fine.

In addition to lengthy prison sentences and the prospect of being a convicted felon, a charge of child neglect can have many other serious consequences. If you have a conviction on your record for a charge involving children, you will likely never be able to hold a job where you must work around children. Further, if the neglect involves your own children, you may lose custody of the children to social services, who could place the children in foster care and seek to terminate your parental rights.

At Musca Law, our Daytona Beach child neglect attorneys understand the battle faced by those charged with this serious crime. We understand that you are going through a difficult time and we want to be there for you with a strong defense to help you avoid the worst impacts of a child neglect charge.

For your free consultation, please call us any time at (888) 484-5057.