Daytona Beach, FL (July 14, 2019) - A man from Daytona Beach was arrested this week in connection with accusations that he sexually abused a teenager. 36-year-old Alexis Ortiz was arrested on Thursday, July 11th.
According to police, Ortiz maintained an improper relationship with the teenager over a period of two years.  During this time, he is accused of committing sexual acts with the girl as well as showing her pornography.  Officers began investigating Ortiz on May 20th after receiving a tip.  Over the next month, police compiled evidence against him which eventually led to his arrest.
Ortiz is currently being held at the Volusia County Jail.  He faces four counts of lewd conduct, three counts of lewd and lascivious molestation of a teenager as well as a charge of showing obscene material to a minor.  His bail is set at $190,000.  
Daytona Beach Sex Crimes Laws
A sex crime in Florida is one of the most serious accusations that a person can face.  Sex crimes carry some of the stiffest penalties under Florida law.  A person convicted of a sex offense in Daytona Beach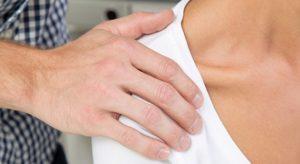 can face a mandatory prison term of many years, probation, fines and a requirement to register as a Florida sex offender.  The sex offender registration could be a lifetime requirement depending on the circumstances of the case.  
Many Florida sex crimes are filed when a person comes forward many years later claiming abuse.  These accusations must be carefully scrutinized by an experienced Florida criminal defense attorney.  Not all allegations of sexual abuse end up being true and the accuser may have a bias or motivation to make false claims against you.  With your entire future at stake, you must have a skilled and experienced defense team who can fight for your rights.  
At Musca Law, we have over 150 years of combined experience defending all types of crimes.  Our specific experience in sex crimes defense will help you obtain the best result under the particular facts of your case.  We have offices in Daytona Beach and proudly serve citizens throughout Volusia County.
For your free consultation, please give us a call at 888-484-5057.