Daytona Beach, FL (May 26, 2019) - A man from Daytona Beach faces charges after police say that he attempted a scheme to extort $50,000 and a new car from a local dealership.  
46-year-old Christian Eugene Mosco was arrested this week in connection with events which took place at Jon Hall Chevrolet on 551 N. Nova Road.  Mosco is accused of entering the dealership last week and demanding to be given a 2019 Chevy Malibu along with $50,000 in cash. In exchange for the items, Mosco said he had two years of customer records belonging to the dealership, including Social Security numbers.  Mosco threatened to reveal the information if he was not given the car and the money he demanded.
Mosco requested the information for the attorney representing the dealership owner.  The attorney's office then purported to set up a meeting with Mosco where he would bring the records to the attorney's office.  Mosco complied with the request and appeared for the meeting with two boxes of documents.  As he entered the office, however, he was met by police and arrested on charges of extortion.  
Mosco later told police that he was being "greedy" and that he wanted his wife to have a new car.  He was placed in the Volusia County Jail on a $7,500 bond.
Daytona Beach Theft Crimes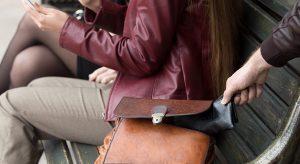 A Florida theft crime is a very serious offense that can cause a major disruption in your life.  Specifically, the crime of extortion is a second-degree felony that is punishable by up to 15 years in prison.  Extortion requires a specific threat made by one person to another to damage or destroy property with the intent to gain a pecuniary advantage over the other person.  Although a threat is required, the actual taking or destruction of the property does not have to occur in order for an individual to be charged with obstruction.  Attempting to extort someone is enough for a charge to be issued.  
Extortion and other similar offenses are considered violations of public trust and are taken seriously by judges and prosecutors.  These crimes often involve large sums of money or valuable property and can cause chaos and turmoil for those involved.  When you are facing an extortion charge, it is important to have the best possible legal representation available in order to protect your rights and to help secure your future.  
At Musca Law, our Florida criminal defense attorneys can help you when you are facing extortion or other theft crimes charges.  Our Daytona Beach defense team has the local knowledge needed to help get you out of a difficult situation.  For a free consultation, give us a call 24/7 at (888) 484-5057.