Daytona Beach, FL (March 29, 2019) – Two workers at a resort in Daytona Beach saved the life of a 3-year-old boy who always drowned in a hot tub on Sunday.

Police say that it was a miracle that the two workers were able to pull the child out of the hot tub and administer CPR to save his life. He was under water for over two minutes, according to the surveillance clock.

A maintenance worker had been getting ready to close the hot tub and saw twin boys on camera. The other adults in the hot tub did not seem to notice that a small child had slipped out of his water wings and went into the water.

The twin's father had allegedly left them with their mother, 36-year-old Apryl Connolly, who has since received charges. The mother was sitting a distance away allegedly under the influence of narcotics.

While the workers were administering CPR on the child, the mother slipped away and threw something in the trash. Police believe that it was a narcotic pill.

Police say that not only was Connelly charged with destroying evidence, she also received charges of felony child neglect.

The 3-year-old's condition has dramatically improved and he is expected to be released from the hospital this week.
Daytona Beach Child Neglect Laws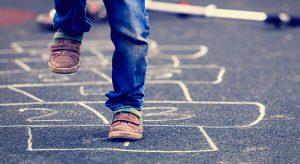 Child neglect charges in Florida must always be taken extremely seriously. Authorities in Florida work to protect children at all costs and, when this is not upheld, serious consequences can result. If you are charged with any allegation of abuse or neglect due to your actions or inactions, it can lead to aggressive prosecution in an attempt to save a child's life. You could be facing the reality of prison time, probation, or even loss of child custody. This is why you need a skilled defense attorney to help protect your rights.

At Musca Law, our criminal defense attorneys have successfully represented those who have been charged with crimes against children throughout the state. When the reality exists that you could lose your child and all other rights as you face your situation head-on, you might wonder what options you have. In some instances, we might be able to show that the evidence does not add up and have your charges lessened or completely dismissed. We will help you obtain case results you deserve at this time, so please contact us for more information at (888) 484-5057.