Daytona Beach, FL (November 27, 2018) – Witnesses said that yesterday, November 26, they saw a mother choke her 10-year-old daughter and then shove her into the ground as she was being assaulted.

The woman was identified as 28-year-old Jamesha Whitmore, who was seen holding a girl to the ground at Sunnyland Park in Daytona Beach. When police arrived at the scene, they found the child and her mother near the park. The child was crying and had dirt all over her body.

The officer found that the argument took place when Whitmore had been looking through her daughter's backpack for money that she was given when she was in school. The girl claimed that her mother accused her of taking the money and hit her in the face.  The mother then shoved the girl to the ground and choked her with both hands.

The girl said that her mother threatened her life. The girl claimed that she admitted to taking the money even though it wasn't true, just so that her mother would stop abusing her. Whitmore has a current open case with the Department of Children and Families for previous abuse as well. Now, Whitmore has been charged with abuse causing great bodily harm and felony battery charges.

The girl has since been released to her father and the case is being investigated.
Daytona Beach Felony Battery Laws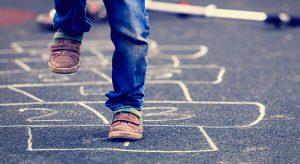 Under Florida law, felony battery is seen as a third-degree felony, which means that it is punishable by up to 5 years in prison. Severe cases of domestic violence, especially those between a parent and a child, can be extremely violent cases in the eyes of the court, which means that you might be prosecuted to the furthest extent of the law. This is why it is important to have an experienced attorney on your side to help you protect your rights.

At Musca Law, we capably serve our clients throughout the entire state of Florida. We have an office in Daytona Beach as well as offices located throughout the state to better serve you.  Our focus is you, maintaining extended hours so that we are available when you need us the most. When you turn to the attorneys at Musca Law for the legal assistance, you will have the dedicated help of experienced criminal trial lawyers who have handled a wide variety of battery charge cases. Contact us to find out what we can do for youduring this difficult time at (888) 484-5057.  We are available 24 hours a day to speak with you about the charges that you are facing.