Deland, FL (January 14, 2019) – Police say that two Volusia County deputies were arrested and charged with DUI in separate incidents when they were off-duty on the weekend.

The first incident took place around 4:15 p.m. on Saturday when 23-year-old Deputy Jonathan Johansmeyer was arrested after he sped past an officer at an apartment complex around the area of St. Georges Road. Police say that Johansmeyer didn't stop for the officer and went through a nearby parking lot onto Granada Boulevard.

Police attempted to conduct several field sobriety exercises but he failed all of them and was charged with DUI and trying to flee law enforcement.

Another officer, identified as 27-year-old Detective Brandon Cobb, was charged with DUI following a traffic stop in Garden City. He was placed on leave and reassigned to an administrative position while the outcome of his case is still pending.
Deland DUI Laws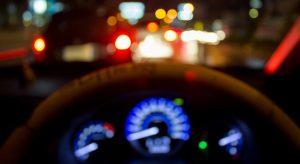 Facing a DUI arrest in Florida can be one of the scariest things that you endure. This experience can be frightening from the moment the police put handcuffs on you and place you in the back of a police car as you suddenly become uncertain about the outcome of your future. You could be facing a variety of serious DUI penalties such as prison time, fines, and license suspension that will have an immediate effect on your life, especially when you aren't able to get to and from work on your own. Luckily, an experienced criminal defense attorney will be able to help you defend yourself during this difficult time.

At Musca Law, our dedicated and compassionate team of legal professionals have over 150 years of combined experience in these types of cases and helping suspects defend themselves in a desperate time. If you live in Florida and have been charged with a DUI crime, your first step is learning about various types of defenses that can help you retain your rights and move forward without ever seeing the inside of a courtroom if possible. It is important to retain competent and knowledgeable experience so that you have the representation you deserve at this time and the ability to move forward. Contact us today for more information at (888) 484-5057.