Doral, FL (January 27, 2019) - A 28-year-old man from Doral was arrested on Saturday, January 26th in connection with an iPhone theft that took place on January 11th.

Police have charged Christian Guevara in connection to a strong-armed robbery that took place near Northwest 106th Avenue.  According to reports, 17-year-old Valeria Martinez was walking in the area when Guevara approached her and slammed her to the ground.  He then took her phone before leaving the scene.

After being apprehended, Guevara allegedly confessed to the crime and told officers that the phone was still in his possession.  Guevara's mother later returned the phone when she found it in his bedroom at their home.

Christian Guevara is being charged with strong-arm robbery for the attack.  There is no information on whether Guevara remains in jail at this time.
Doral Violent Crimes Laws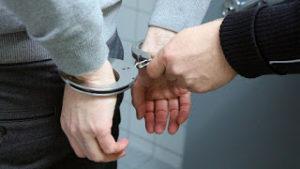 In Florida, a strong-armed robbery occurs when a person intentionally and unlawfully takes another person's money or property through the use of force or threat of violence.  Strong-armed robbery is a second-degree felony which carries a total possible jail term of 15 years.  In addition, a person convicted of this charge can be placed on probation for up to 15 years or fined up to $10,000.

Strong-armed robbery and other violent felony crimes such as aggravated assault battery and burglary are taken very seriously by authorities in Florida.  Even if you do not have a prior criminal history, you can find yourself facing many years in prison if you are charged with one of these crimes.

A trusted and experienced Florida criminal defense attorney is needed if you are facing a violent crime or other charges in the greater Miami area.  At Musca Law, our attorneys bring over 150 years of combined experience to your Florida criminal case.  We apply our skills and experience in each case to help you obtain the best possible result given your situation.

We are available 24 hours a day, 7 days a week.  For your free consultation and case evaluation, please contact us at (888) 484-5057.