Doral, FL (January 10, 2019) – A 22-year-old Taekwondo instructor from Florida, identified as Sebastian Choi, was arrested for sexual battery after a 13-year-old girl came forward and spoke with deputies about an incident that happened between her and the instructor three years ago.  

The incident allegedly took place when the girl was only 10 years old. The girl spoke with deputies and told them that Choi forced her to perform a sex act on him several years ago.

Choi was the girl's instructor at "Team Taekwondo" when the abuse took place in Doral, which is about 20 miles northwest of Miami. The victim eventually told her mother what happened which is when her mother contacted authorities.

Choi is now facing two counts of sexual battery on a minor and two counts of lewd and lascivious molestation of a child by an adult. Police detectives called the issue "concerning" because the victim was exposed to many children over the years. He will not be able to participate in any Taekwondo activities in the United States unless he is cleared on these charges.

At this time, Choi is being held without bail.
Doral Sexual Battery Laws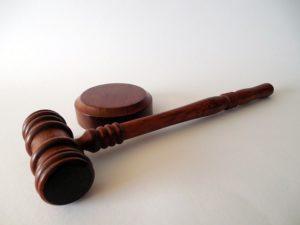 If you have been charged with child molestation in Florida or any other sex crime, then you know that you are facing very serious charges that can have lasting and serious repercussions on your life and the way people think of you.  There is a stigma that will follow you for the rest of your life even if you are not convicted of the crime that you are being accused of. You may feel as if you are fighting an impossible, uphill battle.  Facing charges of lewd and lascivious behavior in Florida means that you could be looking at fines, prison time, and a damaged reputation.  Don't put your future in the hands of an inexperienced criminal defense attorney.  Call the attorneys at Musca Law as soon as possible to ensure you have an ironclad defense against these charges.  

From the moment you retain our office, our aggressive and skilled criminal defense attorneys at Musca Law will carefully plan a strong and strategic defense. We have more than 150 years of combined experience defending Florida residents that have been charged with a sex crime.   If you have been charged with a sex crime against a child, don't wait.  Your future is at stake.  Call Musca Law today to get the legal representation that will give you the best outcome in your case.  Call us today at (888) 484-5057 to speak with a skilled sex crimes attorney who can thoroughly explain your charges.