East Naples, FL (December 26, 2018) – Police have arrested an 18-year-old man after he tried to coerce a 14-year-old girl to have sex with him in a threatening manner. He has now been charged.

The man, 18-year-old Brian Belony, was accused of using a gun to threaten and coerce a 14-year-old girl to have sex with him.

Belony was arrested two days ago for possession of a weapon by a delinquent, false imprisonment, and aggravated assault without intent to kill. The incident happened when a probation officer showed up at Belony's residence and the young girl answered the door with fear on her face. The girl told police that she feared for her safety, as well as her younger brother's. However, Belony had threatened to cause her harm if she spoke with police. She said Belony also used the same weapon to coerce her to have sex with him.

The girl told the Department of Children and Families that she did not have sex with Belony even after he threatened her. Police took possession of the weapon that he used to administer the crime.
East Naples Aggravated Assault Laws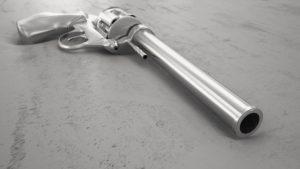 If you have been charged with a violent Florida crime such as aggravated assault, especially crimes involving weapons, you could be feeling frightened over the penalties that could follow you during this difficult time. You could be facing the difficult position of prison and many other penalties such as fines, probation, and more. Crimes against children are taken even more seriously, which means that you will need a team on your side to help you defend against serious charges.

At Musca Law, we want to give you a hopeful outlook after you have been charged with a serious and life-changing crime. We are fully committed to helping you obtain case results so that you can avoid harsh charges and gain a lesser charge or have your charges dropped altogether. With 150 years of combined experience, we will handle your criminal case from start to finish, helping you when you are feeling unsure of the end outcome. Contact us for more information at (888) 484-5057.