Escambia County, FL (January 6, 2019) - A Pensacola man faces multiple drug charges following a traffic stop on Saturday, January 5th.  The Florida Highway Patrol observed a white Cadillac sedan stopped at a green traffic light at Highway 29 and State Road 8 around 8:00 am.  The car remained stopped for an unusual amount of time, at which time a trooper approached the vehicle and noticed signs of criminal activity.

The driver, 33-year-old Travis Montes Mitchell, attempted to resist arrest and tried to put his car in drive as troopers approached.  A resulting vehicle search led to the discovery of a firearm, 5.2 grams of cocaine, 56.3 grams of methamphetamine, 60 pills, 62.4 grams of spice and drug paraphernalia.

Mitchell was issued several charges including possession of cocaine and possession of meth with intent to sell, felon in possession of a firearm, possession of a controlled substance and possession of marijuana more than 20 grams. He was taken to the Escambia County Jail and booked on a $10,000 bond.
Pensacola Drug Laws
Being accused of a drug crime in Pensacola or surrounding areas can have a negative impact on your future.  Drug felonies can carry prison sentence, substance abuse classes and a permanent mark on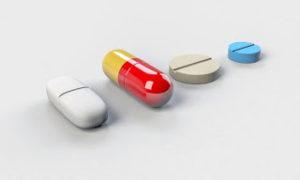 your criminal record that can hinder your ability to obtain gainful employment.

If you are charged with a Florida drug crime, the Florida criminal defense attorneys at Musca Law can help.  We understand the issues that frequently arise in Florida drug crime cases from the legality of the initial stop and search to issues related to possession, amount and intent to sell, each drug case brings with it a host of potential areas that can be attacked by a good attorney.

A drug crime charge can bring serious anxiety and uncertainty to your life while you are awaiting the outcome of the case.  With our attorneys, your case is in good hands and you can be confident that we will work to obtain the best possible outcome as we advocate on your behalf.

For a free consultation, please contact us any time at (888) 484-5057.