Fernandina Beach, FL (January 6, 2019) - A 20-year-old man is behind bars after making threats to conduct a mass shooting at Fernandina Beach High School.  20-year-old Wesley Twiggs was taken into custody around 2:00 am on Saturday, January 5th.

Twiggs is accused of posting threats to a chat site on December 30, 2018.  In the posts, Twiggs identified himself by his real name and said he was going to shoot up the high school on January 15th.  The threats were reported to an FBI tip line and later to the Fernandina Beach Police Department.

Officers first spoke with Twiggs family who cooperated with the investigation.  After gathering evidence, Twiggs was arrested and charged with making written threats to do bodily harm, kill, or conduct a mass shooting or act of terrorism.  The charge is a second-degree felony.

Twiggs was booked into the Nassau County Jail and later bonded out.  An investigation into the threats is ongoing at this time.
Fernandina Beach Violent Crimes Laws
Making threats of violence, whether written or verbal, is a serious violent crime in Florida.  When the threats involve an act of mass violence such as a school shooting, prosecutors are likely to seek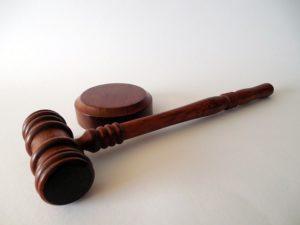 punishment to the maximum extent of the law.  With this charge as with any felony, an accused person is looking at a lengthy prison sentence, many years of probation and a lifetime label as a convicted felon.

If you have been charged with making a threat there may be defenses that apply to your case.  At trial, the prosecutor will have to prove that you were the actual person who made the threat.  In some cases, the communication in question may not actually constitute a threat as required by law.  In these instances, no crime has been committed and the charge could be dismissed.

At Musca Law, our Florida criminal defense attorneys are here for you when you have been charged with a violent crime.  We understand the serious consequences of these charges and we will work tirelessly as we prepare to defend you.  We bring over 150 years of combined experience and a proven track record of results that you can count on.

For a free consultation, please contact us any time at (888) 484-5057.