Fort Lauderdale, FL (August 13, 2019) – Police arrested a man for aggravated stalking after he allegedly sent 10,000 text messages to a woman over a span of 12 days.
The man has since been identified as 48-year-old Nicholas Nelson, of Parkland, who sent the woman messages that were both sexually explicit and threatening. The woman told Broward County officials that she met Nelson through a friend but barely spoke to him.
In one message, Nelson sent the woman pictures of airport parking tickets and said that he would begin "blowing up planes" to prove his point to her.
Nelson was finally arrested in Georgia in Saturday and transported back to Florida. A judge kept his $500,000 bond in place because she believes that he is a threat to safety.
Fort Lauderdale Stalking Laws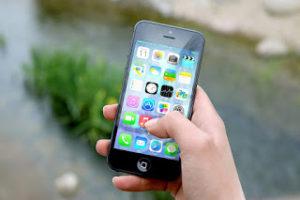 Aggravated stalking charges are some of the most threatening that you can experience, especially if the prosecution in your case believes that you have continuously followed or contacted another person over a period of time. If you have been charged with one of these crimes, you could be facing a first-degree misdemeanor, which is punishable by up to 12 months in jail and a fine of $1,000. These crimes can also be elevated to a felony depending on the circumstances, which means many aspects of your life might be on the line.
It is imperative that you have an experienced Florida criminal defense attorney on your side if you have been charged with any type of stalking crime. With over 150 years of combined experience in these cases, we are well-versed in the many laws that dictate your case and will help you receive results if you have been charged with stalking or any other type of Florida sex crime. Please reach out to us for the help you deserve at (888) 484-5057.