Fort Lauderdale, FL (November 23, 2018) – 89-year-old Maurice Blanchar from Fort Lauderdale said that he was stabbed by his tenant with a machete yesterday, Thanksgiving.

The 89-year-old grandfather was renting his home to the tenant, Jimmie Lee Leeks for $500 a month. Leeks was not paying him on time and was behind on rent. Blanchar told police that, instead of being paid, Leeks pulled out a machete and tried to kill his landlord.

Leeks was already a convicted felon and is now facing aggravated battery against a person 65 years or older. Blanchar used his cane to defend himself when his tenant was coming after him.

He was able to walk away from the incident with only scrapes and cuts.
Fort Lauderdale Aggravated Battery Laws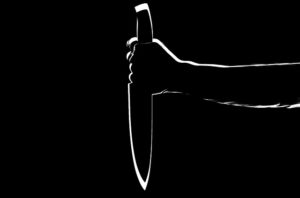 Violent crimes across Florida can lead to serious penalties. In Florida, aggravated battery is seen as the intentional touching of somebody with an intent to cause them serious harm. Penalties include mandatory prison that could last as long as 15 years and fines that could cause you great financial distress, which is why it might be time to turn to an experienced attorney with your case.

At Musca Law, we make it our priority to ensure that all of our clients are well-informed throughout the entire process. If you are facing a crime, you might be struggling to come to terms with the reality of the penalties you might be facing. We will work to determine whether or not you have a strong case and help you provide a winning defense in your case. It can be a scary and complicated process, but you can entrust your case to the hands of a group of attorneys who have over 150 years of combined experience. Contact us to find out what we can do for you at (888) 484-5057.