Fort Lauderdale, FL (January 17, 2019) – On Thursday, the Broward Sheriff's Office arrested a Fort Lauderdale employee at the Calvary Christian Academy after he was found in possession of child pornography. Now, he faces six counts of possession of child pornography and is being held at this time without bond.

Broward Sheriff's Office says that 35-year-old Jesus Mendez Jr. worked at the academy for two years as an IT tech.  He also volunteered as a coordinator for five years prior to taking the IT tech position with the Calvary's Youth and Children's Ministry.

He was arrested after a search of his home yielded numerous inappropriate photos of very young children that he had downloaded on his personal computer. In an interview with officers, he confessed to downloading the child pornography.

Investigators said that, due to the nature of his job, Mendez had access to children in the past. However, he has denied having any inappropriate physical contact with them.  Mendez was fired from his job following his arrest.

Detectives are continuing to investigate to make sure that none of the children that he came into contact with were victimized by Mendez when he spent time working around them. The church parishioners were shocked and saddened to learn about the arrest.  Broward Sheriff's Office is urging the community to come forward with any information that they might have pertaining to Mendez's employment and inappropriate contact with minors.  

Mendez has worked as an IT technician at a school and megachurch in the area.
Fort Lauderdale Child Pornography Possession Laws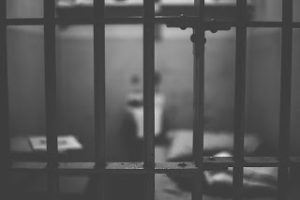 If you have been connected to a child pornography possession crime in any capacity, you are probably worried about the impact it will have on your future. This type of charge will affect your social reputation, put a severe strain on the relationship you have with your children, trouble finding certain jobs, and more. If you have been charged with this type of serious sex crime, you will need the guidance and assistance of an experienced and skilled Florida sex crimes attorney.  By hiring the right attorney you may be able to avoid some of the most serious charges and possibly have the charges reduced or dismissed.  You should speak with a qualified attorney about the charges against you as soon as possible to ensure that your rights are protected.  Being accused of a Florida sex crime can affect you for the rest of your life.  Make sure you don't put your future in the hands of an inexperienced lawyer.  

At Musca Law, our attorneys have more than 150 years of combined criminal justice experience and have represented thousands of Florida residents who have been charged with a crime.  We have a firm grasp on the laws that dictate child pornography in Florida.  We know that a conviction for this type of crime carries stiff penalties that can lead to extensive time in prison, fines, and registration on the sex offender list.  If you have been accused and charged with a sex crime in Florida, contact the aggressive legal team at Musca Law to discuss your charges and ensure that you have the best representation available to you during this difficult time in your life.  We have aggressive child pornography possession attorneys that will work closely with you to build a rock solid defense.  Call us today to speak with a lawyer about the charges against you at (888) 484-5057.