Fort Lauderdale, FL (March 19, 2019) – Police have arrested a Broward County Sheriff's deputy for molesting a girl many years ago. He has been identified as 58-year-old Verol Cowans.

Cowans was arrested on four counts of sexual battery on a person under 12 years of age. He allegedly molested a girl that lived with him for five years when he was living in West Palm Beach. The girl, now 28, came forward to tell police about the battery.

The woman told police that she was sexually battered by Cowans as a young girl, starting at age seven and lasting until she was eleven. She believed that he was a police officer when she was younger because she saw him in his law enforcement uniform. She claimed that she felt intimidated to come forward because of this.

Cowans apparently used to drive to the woman's school when she was younger, touching her inappropriately under her skirt. He told her not to tell anyone and that it would be a secret between them. Cowans also forced her to perform oral sex on him and made her watch pornographic videos with him.

During one instance, Cowans wanted the young girl to have sex with him and her mother unexpectedly returned home. The girl was naked and had to go hide behind the refrigerator naked for 15 minutes until she could get to safety.

Cowans has since been suspended without pay.
Fort Lauderdale Sexual Battery Laws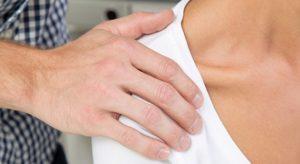 Being accused of a Florida sex crime against a child is one of the most serious charges that a person can face. These types of crimes can bring life-altering consequences, especially when it comes to a person's social life, as well as their career. You could be spending decades in prison or the fear of having to register as a sex offender for the rest of your life. These crimes, upon conviction, are serious felonies that can restrict you from many aspects of the life you once knew. This is why, moving forward, you should have the experienced help of a Florida sex crimes attorney on your side.

At Musca Law, our attorneys understand how imperative it is for you to have legal help on your side after you have been charged with one of the most heinous crimes and could be facing serious consequences. Our attorneys bring many skills to the table to help you obtain the best results. We will openly and honestly explain your legal options to you and help you negotiate the most favorable outcome and case results. Please contact us for more information at (888) 484-5057.