Fort Lauderdale, FL (February 23, 2019) - On Tuesday, February 19th, 53-year-old Nathalie Tremblay, of Montreal, Quebec, Canada, was at Fort Lauderdale-Hollywood International Airport, about to take off on an Air Canada flight, when a flight attendant noticed a black bag sticking out of an overhead bin.

The flight attendant inquired of other passengers if the bag was theirs, to which Tremblay replied, "There's a bomb in it." Tremblay laughed after making the statement. Her boyfriend, who was with her at the time, reportedly told her not to joke around. The flight attendant was not amused by the joke and reported Tremblay's statement to the captain.

Passengers were ordered off the plane and a bomb squad was called in to investigate. No bomb was found and Tremblay later admitted to making a "stupid joke" when questioned by police. She was arrested and placed in the Broward County Jail on a $5,000 bond for making a false bomb threat.
Fort Lauderdale Violent Crimes
A Florida violent crime does not have to take the form of actual violence. In this day and age, the threat of violence will be taken very seriously by authorities. This is especially true when the threat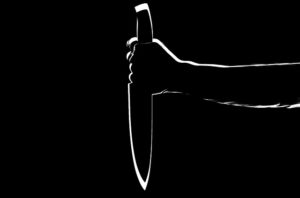 involves an act of gun violence or mass violence, such as terrorism. Police will thoroughly investigate each and every threat that comes to their attention in situations such as these. Those who are charged with making a threat of mass violence must be prepared to deal with a system that will not look kindly upon such threats.

If you find yourself in this situation, it is best to secure experienced counsel as soon as you can. At Musca Law, our attorneys are here to help when you are facing a serious charge such as communicating a threat. We will advise you on all of your options and will provide you with information and resources to improve your position before you have to go to court and face the judge. Our attorneys are prepared to stand by your side every step of the way, advocating zealously for your legal rights and the best outcome in your case.

Our Fort Lauderdale criminal defense lawyers are ready to assist you with any type of charge you are facing in the area. For your free consultation, please give us a call at (888) 484-5057.