Fort Lauderdale, FL (May 17, 2019) – 29-year-old Harrison DaCosta was arrested for second-degree murder in connection with a fatal shooting of a motorcyclist in Fort Lauderdale.
Police say that DaCosta shot another man who had been stopped on his motorcycle on Thursday night at the intersection of Powerline Road and Cypress Creek Road when the light was red. DaCosta then fled in his Honda Civic but was found in Oakland Park by police.
Investigators are still investigating but have not yet been able to determine if the incident was an act of road rage or if the verbal dispute took place about the shooting.
Several witnesses have since come forward and said that they saw DaCosta pin the motorcycle against the curb so that the motorcyclist was not able to leave, which is when he then shot him. One of the victims said that he shot him quickly four times.
DaCosta is being held without bond at this time.
Fort Lauderdale Second-Degree Murder Laws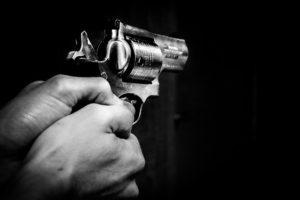 Facing murder charges in Florida can be one of the most devastating and desperate times in your life, with severe penalties that could impact you for the rest of your life. Not only do Florida murder charges come with severe social impacts, but you might be facing many years in prison, probation, fines, and more in relation to these charges. Murder is seen as the taking of a life and one of the most heinous crimes in Florida, which is why you need an experienced attorney on your side who has handled violent crime cases in the past.
Our attorneys at Musca Law have handled a variety of successful criminal defense cases in the past and will help you work to build a defense after you have been accused of one of these serious crimes. You might be feeling frightened about the outcome of your case, especially facing the reality of a conviction that could essentially keep you from living your normal life ever again. Please contact us as soon as possible so that we can help you get started at (888) 484-5057.