Fort Lauderdale, FL (May 29, 2019) – Police have arrested a janitor at the Fort Lauderdale-Hollywood International Airport after he brought a gun to work and hid it at the terminal.
Police have arrested 27-year-old Mikenson Regis after he hid a bag containing a pistol and ammunition in the drop ceiling of a closet that he used to store equipment for work at his janitorial job.
A construction worker in the building at the time discovered the weapon in the ceiling only hours later. Investigators have since viewed surveillance and found that Regis entered the building with a blue bag, which is the same one that was discovered containing the weapon and ammunition.
Inside the bag was a Ruger 9mm handgun, one loaded and one unloaded magazine, and ammunition.
At this time, the cleaning company contracting Regis is cooperating in the police investigation.
Fort Lauderdale Weapons Charge Laws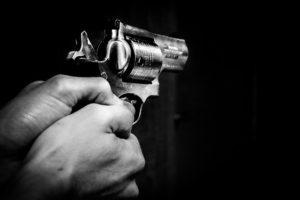 Facing a weapons charge in Florida can be one of the most devastating things you will ever experience, as you could be facing a harsh misdemeanor or felony charge. Being accused of one of these crimes can be a life-changing event for you, causing you to face lengthy jail time and hefty fines. Having a solid defense can help you avoid some of the most serious consequences and protect you in your time of need when you are afraid of what the future holds.
Because of the violence that these crimes can inflict, weapons charges are not dealt with lightly and you could be facing months to years in prison, as well as huge fines. Our criminal defense attorneys at Musca Law have over 150 years of experience in helping clients obtain the best case results and will stand by your side every step of the way. Please contact us to find out what we can do for you at (888) 484-5057.