Fort Lauderdale, FL (January 3, 2019) – One man was arrested following a shooting that took place at a gas station in Fort Lauderdale on Christmas night this year. 46-year-old Jeffery Keith Sapp was taken into custody on New Year's Day. Sapp was arrested at a home in Coral Springs following the shooting death of Emmanuel Watts. The incident took place at Westar Mart five blocks east of Fort Lauderdale police headquarters. Sapp had been stopped at the gas station at a pump when Watts drove up behind him at another pump. Police say that both individuals got out of their vehicles and there was a confrontation. Watts was shot multiple times as he was being chased into the gas station. Pedestrians and customers ran out of the gunfire's line. Police say that Sapp stood over Watts for a few moments when he was lying on the floor. He then got back in his vehicle and drove away without a passenger. Watts was taken to the hospital with life-threatening injuries and passed away while there.

Police are still not sure how Sapp and Watts knew one another, but Sapp has been charged with premeditated murder.
Fort Lauderdale Premeditated Murder Laws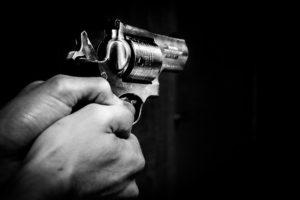 In Florida, murder charges are taken very seriously, premeditated or not. These cases tend to vary but one thing always remains the same: you could be facing years in prison to a lifetime behind bars for your charges. You want to avoid this at all costs, which is why it is a good idea to retain the help of an experienced criminal defense attorney in your time of need. Your freedom and rights are important to us, which is why we want to help you through every step of your case. Our Florida violent crime attorneys are here for you to help you move forward.

At Musca Law, we are fully committed to helping to helping you receive results as you are moving forward with your case. Our skilled defense attorneys have helped many individuals work through the criminal justice system process, from interrogations to trial. We can analyze the details of your case and strategize against these charges. With over 150 years of combined experience handling criminal defense cases, we will help you through this difficult time in your life. Do not hesitate to contact us for more information at (888) 484-5057.