Fort Lauderdale, FL (November 23, 2018) – Three teenagers are currently facing murder charges in the killing of a 56-year-old man in Fort Lauderdale, and one of them is currently in police custody.

The teen has been identified as Jermaine Atterbury, who is one of the teens who played a role in the murder of Michael Robin Griffin. Atterbury appeared in court on Friday morning. Police say that he had been driving a Chevy, the getaway car, at the time. 17-year-old Jason Prendergast had shot Griffin in a robbery attempt. It is believed that 16-year-old Dominic Soto was a passenger in the vehicle at the time.

The trio was charged with murder following the crime, which took place on Hillsboro Boulevard. They found Griffin next to his red vehicle.
Fort Lauderdale Murder Laws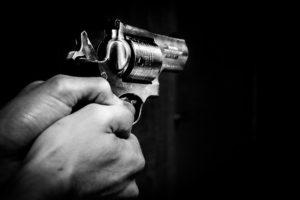 If the prosecutor in your case believes that your crime was premeditated, you might be facing charges of first-degree murder. From there, the prosecutor must be able to present evidence showing that you and the others involved actually took steps to prepare for the crime. In Fort Lauderdale and in areas beyond, this serious charge can lead to prison time, including life sentences, and victim restitution. Those who commit these crimes see some of the longest stays behind prison bars. This is why it is important to have somebody standing on your side to help you defend yourself.



Musca Law has adopted a team approach of helping the accused or charged face the reality of their charges and move forward in interrogations, trial, and more. We work to capably serve clients throughout the entire state. With over 150 years of combined criminal defense experience, we have the dedication to help you obtain results that you deserve in your case. Contact us today for more information at (888) 484-5057.