Fort Myers, FL (December 16, 2018) - A Fort Myers man faces several traffic-related charges after a police pursuit in Collier County.  42-year-old Jose Luis Lopez was charged with Flee-Elude with Disregard for the Safety of Persons or Property, Aggravated Assault on a Law Enforcement Officer, DUI and Resisting Arrest on Thursday, December 13th.

Deputies responded to a call regarding a driver traveling the wrong way on Interstate 75.  When they spotted the vehicle, it made a U-turn and began traveling eastbound.  The driver was straddling the lane line as officers continued in pursuit.  One officer was then able to pull in front of the vehicle, forcing it to come to a stop.  Officers then identified the driver as Lopez.

As an officer approached the vehicle, Lopez accelerated and took off down I-75. He was driving "erratically," slowing down and speeding up again.  Police made the decision to stop Lopez's vehicle by any possible means and eventually struck the rear of his vehicle with a patrol car.  Lopez lost control of his car and spun into a guardrail.

Police were then able to take Lopez into custody as he continued to resist.  He was arrested and taken to jail.  There is no word on whether he remains in custody at this time.
Fort Myers Traffic Attorney
Almost everyone at some point in their lives will receive a ticket for a traffic charge.  Most commonly,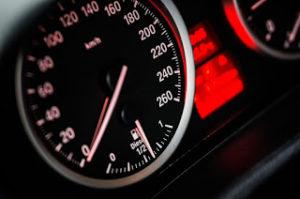 drivers are charged with speeding, failing to yield at stop lights and stop signs and other minor traffic offenses.  Charges such as DUI, fleeing to elude a law enforcement officer and reckless driving are more serious Florida traffic offenses that carry with them harsher penalties.

If you are convicted of a serious traffic charge in Fort Myers, you could be looking at high fines, court costs, an increase in your insurance premiums and suspension of your driver's license by the Department of Motor Vehicles.  Florida traffic crimes law is extremely complicated and many people are not familiar with all of the rules and regulations that may place them in jeopardy if they are found guilty of certain traffic offenses.

If you are facing any type of traffic charge, our Florida traffic crimes attorneys can help mitigate the consequences and help you save thousands of dollars.  In other cases, we may be able to assist you with keeping your license or obtain a limited license for you so that your work and family responsibilities are not interrupted.

For your free consultation, please call us 24/7 at (888) 484-5057.