Fort Myers, FL (July 10, 2019) - A Fort Myers man has been arrested after authorities say that he placed secret recording devices in a woman's home.  Thomas Cash was arrested on Friday, July 5th in connection with incidents.
Officials say that the woman originally met Cash in a support group for individuals going through a divorce.  Early one morning, the woman noticed a blinking red light under her bathroom cabinet.  As she investigated further, she noticed that the device had a headphone jack pointed towards her bed and a microphone jack pointed towards her shower.  
The woman then viewed home surveillance footage which showed Cash entering her home in the middle of the night by prying open the deadbolt on her front door.  She told police that she and Cash were just friends and not in any type of intimate relationship.  She later received a message from Cash allegedly admitting to the acts and asking for forgiveness.
Cash was officially charged with eight counts of burglary, installing a tracking device, and aggravated stalking. 
Fort Myers Burglary Laws
The crime of burglary occurs when a person enters a building or other dwelling with the intent to commit a crime while inside.  Burglary is a felony under Florida law and the crime is either classified as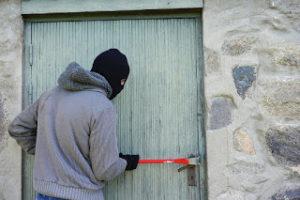 first, second, or third-degree, depending on the circumstances.  In cases where a dwelling is occupied at the time of entry, the crime is a second-degree felony and carries up to 15 years in prison. 
Like most Florida violent crimes, burglary must be taken very seriously.  Many burglary cases involve sensitive issues related to safety.  In these cases, the alleged victims, as well as prosecutors, may push for a harsh sentence, including mandatory jail time.  It is crucial to have an experienced Florida criminal defense attorney by your side during these times.  At Musca Law, we use our experience to help achieve a favorable result for you.
We have offices in Fort Myers and serve citizens throughout Lee County.  Our phones are answered 24/7 and we offer free consultations to all potential clients.  To speak with us, please call (888) 484-5057.