Fort Myers, FL (December 29, 2018) - A 34-year-old man faces a voyeurism charge after he was allegedly caught taking inappropriate photos of a woman at a pizza restaurant in Fort Myers.  The incident took place on Thursday, December 28th at the Downtown House of Pizza.

According to reports, Marvin Hernan Portillo was at the restaurant with his family when he was following behind the closely.  Portillo was seen holding his phone at a low angle and taking picture.  Another patron at the restaurant noted the suspicious activity and alerted employees, who then called the police.

When officers arrived, they charged Portillo with one count of video voyeurism.  He was placed under arrest and transported to jail where he was released on Friday.
Fort Myers Sex Crime Laws
Under Florida law, voyeurism is defined as observing another person is a lascivious and indecent manner when the person is in a place where they should have a reasonable expectation of privacy.  Voyeurism is a first degree misdemeanor and carries with it up to one year in prison and a fine of up to $1,000.  Multiple offenses of voyeurism can turn the crime into a felony.

Although voyeurism is one of the few sex crimes that are a misdemeanor under Florida law, a conviction for voyeurism, like other sex crimes, carries severe consequences.  A Florida sex crime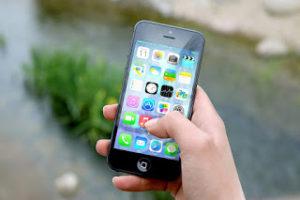 conviction brings stigma and may affect your ability to maintain gainful employment for the rest of your life.  These convictions can follow you around long after the fact.

When you are facing a sex crime charge in Fort Myers or elsewhere in Florida, it is important to secure the services of an attorney knowledgeable in sex crimes defense.  The Florida criminal defense attorneys at Musca Law know how to handle sex crimes cases and we know the strategies that prosecutors use to handle these types of cases.

Let us put our knowledge and experience to work for you.  For your free consultation, please call us at (888) 484-5057.