Fort Myers, FL (August 4, 2019) - A pair of Fort Myers residents are facing charges after police say that they engaged in a scheme to steal tires from a local rental car business.
The Fort Myers Police Department began an investigation upon receiving reports of theft from Enterprise Rent-a-Car at 2509 Fowler Street.  At around midnight on Sunday, July 28th, detectives observed two people stealing tires from vehicles at the business.   Officers located the two suspects, 54-year-old Gary Lumpkin, and 52-year-old Audrey Gilliam on site.  
Both suspects were arrested and charged with grand theft larceny.  They were taken to the Lee County Jail.  Lumpkin is being held on a $30,000 bond and Gilliam is being held on a $20,000 bond.  Both have court on August 26th.
Fort Myers Theft Crimes Attorneys
A Florida theft crime can land you in a significant amount of trouble.  Theft crimes can be classified as either felonies or misdemeanors depending on the amount in question.  Grand theft is considered a felony which can land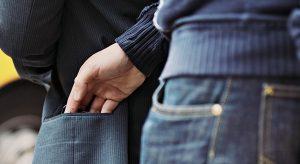 a person in prison for several years.  
If you are facing a theft crime in our state, you must seek the assistance of a skilled Florida criminal defense lawyer who is not afraid to stand up to the prosecution.  At Musca Law, we will advocate strongly for your legal rights when the weight of the justice system is against you.  Our team reviews the evidence against you and will challenge your case if there is any reasonable doubt that you did not commit the offense with which you are charged.
Our Fort Myers criminal defense lawyers are here for you 24 hours a day, 7 days a week.  We offer free consultations to all potential clients.  To speak with us, please call 888-484-5057.