Fort Myers, FL (December 4, 2018) – A man from Iowa who had been visiting Florida back in January of this year has been charged and arrested on DUI manslaughter and multiple counts of DUI with property damage in a crash that killed two people. 

40-year-old Benjamin Desjardine is now facing two counts of DUI manslaughter and three counts of DUI property damage for the crash that occurred on County Road 721.

At the time of the January 4th accident, Desjardine was driving a Dodge Ram north on CR-721  at around 11 p.m. when he veered into the southbound lanes, causing a second vehicle to swerve to avoid hitting him. 19-year-old Shannon Garrett was driving a Ford Five Hundred with a passenger, 18-year-old River Osceola at the time that the accident occurred. Garrett lost control and struck a guardrail. Meanwhile, a 55-year-old named Michael Furrow was operating a 2017 Hyundai Sonata with a passenger identified as 71-year-old, Robert Yale when it violently crashed into the front of the Dodge Ram that was being driven by Desjardine.  Both vehicles then rolled and landed in different areas of the highway.  

61-year-old, Linda Tommie was driving on the highway at the time that this accident occurred and was unable to see Furrow's vehicle disabled in the middle of the road.  She was unable to avoid slamming into it with her Ford F-150.  She was critically injured in this accident.  Michael Furrow and Robert Yale died as a result of their injuries.  Other were also injured.

Desjardine has now been charged for the incident.
Fort Myers DUI Manslaughter Laws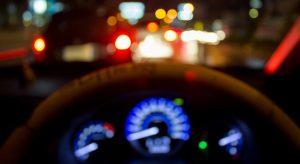 DUI manslaughter crimes can have extreme penalties for those involved. In Florida, if you have been charged with DUI manslaughter and are convicted on that charge you will be facing a minimum of four years in prison and the mandatory minimum sentence is approximately 10 years in prison.  This is all based on the circumstances involved in your individual case.    Desjardine is facing multiple other charges, which means that a longer sentence and significant fines may result from the case if there is a conviction. Because being charged with DUI manslaughter in Florida can be a harrowing experience that can leave you with very few options, it is important to put your trust in an experienced attorney who has handled DUI crime cases in Florida in the past.

There are defenses you can use in a Florida DUI case with the help of an experienced attorney if you have been charged with this crime. At Musca Law, we use a specialized team approach that utilizes strengths in your case to help you obtain the best results possible. With over 150 years of combined criminal defense experience, our attorneys at Musca Law will not be satisfied until we provide you with the best defense in your case to help you from receiving the worst charges. Do not hesitate to call us at (888) 484-5057 for more information.