Fort Myers, FL (April 11, 2019) – On Tuesday, a man was arrested and charged with aggravated assault with a deadly weapon following a shooting that injured a woman.
At the time of the incident, the woman had been driving nearby on Fowler Street. 23-year-old Antonio Vega shot into a vehicle, which caused a woman to receive injuries. The 19-year-old woman who was shot and wounded in the buttocks and was taken to Lee Memorial Hospital.
One other person received non-life-threatening injuries from the accident.   She was a passenger in the vehicle. After the shooting, police closed down Carrell Road to Hunter Terrace while they investigated.
Vega has since been charged with aggravated assault with a deadly weapon, aggravated battery with a deadly weapon, and discharging a firearm from a vehicle and shooting into another vehicle.
At this time, police have confirmed that Vega remains in jail on a $120,000 bond.
Fort Myers Aggravated Assault with a Deadly Weapon Laws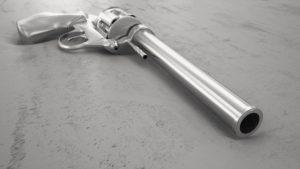 In Florida, if you have been charged with aggravated assault with a deadly weapon, you could be facing serious penalties and consequences that could follow you through life. These types of cases take place through intentional harm caused to another person by use of a deadly weapon. In this case, the gun would be classified as the deadly weapon that was used to cause harm when the suspect shot at a vehicle. These charges are considered a violent felony, which means that you could be looking at serious prison time, fines, and more.
If you have been charged with a violent crime in Florida, you need the best possible representation on your side so that, from the very beginning, you can defend yourself and ensure that your rights are being adequately protected. You might be able to bring a defense that you used reasonable force based on the circumstances. At Musca Law, our experienced criminal defense attorneys have over 150 years of combined experience in these cases and are here to protect you in your time of need. To speak with us and get started on case results you deserve, please reach out to us at (888) 484-5057 for more information.