North Fort Myers, FL (February 11, 2019) – At approximately 2:30 on early Saturday morning, an armed robbery gone-wrong took place inside a vacant store located next door to a Little Caesar's Pizza inside a North Fort Meyers shopping mall on Pine Island Road.  Two men were arrested a short time after the incident, while a third man was shot by the intended robbery victim and is currently in the hospital.

Workers were moving equipment into the vacant store when they were approached by three men, one of whom was carrying a shotgun, and told to get down on the ground.  One of the intended victims, armed with a gun as well, managed to pull out his weapon and shoot one of the robbery suspects.  The two other suspects fled the scene but were apprehended and taken into custody a short time later.

The Lee County Sherriff's Office has identified the two suspects in custody as 32-year-old Joshua Tatlock and 18-year-old Killian Irberseder.  The third suspect, who was shot by the intended victim, is still receiving care and his name has not been released.

Tatlock and Irberseder were charged with armed robbery of an occupied building and aggravated assault. The third suspect will also be charged when his medical treatment is completed.

The investigation into the incident continues to take place at this time.
North Fort Myers Armed Burglary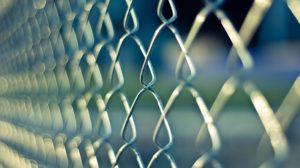 Every day, people are charged with Florida theft crimes.  Oftentimes, these types of charges can prove difficult to defend.  Carrying a weapon while you commit a robbery is a first-degree felony in the state of Florida, which carries a penalty of up to 30 years in a state penitentiary and up to $10,000 in fines.  When you have a charge as serious as this looming over your head, it would be in your best interest to hire a private criminal defense attorney who has the skills required to handle this type of theft crime charge and still get a favorable outcome.

If you have been charged with armed burglary and you are not sure of where to begin when it comes to defending yourself, you should turn to the help of an experienced criminal defense attorney who understands the ins and outs of these cases.  At Musca Law, our reputable attorneys have more than 150 years of combined criminal law and trial experience, successfully representing Florida residents who have been charged with serious crimes.  We can help you too.  Call us today to speak with one of our lawyers about the factors involved in your case and we can advise you on the best way to proceed.   No matter what circumstances or what age, being accused of burglary can be a serious crime that you do not want to handle without legal counsel on your side. Turn to an attorney who can help you build a defense during this difficult time and help you receive the best case results. We are waiting to hear from you at (888) 484-5057.