Fort Myers, FL (May 30, 2019) – On Friday, police were in charge of an undercover prostitution sting that led to arrests of nine different people for a variety of crimes. The men and women arrested ranged from ages 26-75.
The parties who have been arrested were identified as Waldo Rivera, Chelsea Dillard, Michael Zurla, Antoine Wright, Charles Cosby, Melody Ducasse, Virgil Robinson, Benjamin Waber, and Tarvaius Roberts.
The sting took place after the Fort Myers Police Department received various complaints from citizens in the area. Many of the charges were misdemeanor prostitution charges from aiding and abetting in or engaging in prostitution crimes.
Police continue to investigate the circumstances of each of the incidents.
Fort Myers Prostitution Laws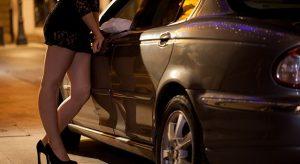 If you have been charged with a Florida prostitution crime, you already know that these crimes can have a hugely negative impact on your life. Prosecutors in Florida see prostitution as a very severe crime and will work to aggressively build a case against you and push for the steepest penalties in your case. You could be facing prison time, fines, and miss out on job opportunities or social relationships that were important to you. Facing a sex crime in Fort Myers and beyond can be humiliating, which is why it is important to have an experienced attorney on your side.
Our criminal defense attorneys at Musca Law understand that everything is at stake if you are facing solicitation charges such as your reputation, freedom, and future. We will help provide you with a defense that will help you protect your rights during this time. We realize that sometimes sex crimes are taken out of context and you are left to pick up the pieces of a crime that you did not commit to that extent. It is important to seek help immediately. Please contact us at (888) 484-5057 to find out how we can assist you.