Fort Pierce, FL (November 18, 2018) – This Saturday, November 17, 2018, a shooting involving police officers left a man guilty of drug dealing dead.

According to reports, the incident occurred around 1:30 PM near a Kentucky Fried Chicken/Long John Silver's combo fast-food restaurant on the 2800 block of Okeechobee Road on Crossroads Parkway.

This incident occurred one day after a gunman in a moving car fire shots at police deputies. Later, the driver and the gunman were arrested. The deputies did not sustain injuries.

Recently, the sheriff announced that the man who died had been a big-time drug dealer in Martin and St. Lucie counties.
Weapons Crimes in Fort Pierce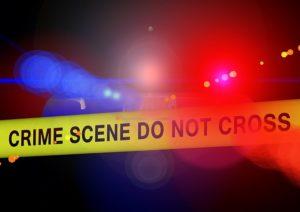 Overall, the State of Florida has multiple offenses for weapons crimes, which can ultimately fall under the categories of misdemeanors or felonies. If a person is found guilty of committing one or more of these acts, this individual can face long-term imprisonment and large fines. Brandishing firearms while another crime is being committed can also qualify as a weapons crime.

Simultaneously facing charges for weapons crime and theft can be a terrifying and distressing part of your life, which is why you need a professional, dedicated criminal defense attorney on your side to help you every step of the way. Here at Musca Law, we have a combined experience of 150 years of criminal defense experience. If you are charged with weapons crimes or theft and need legal assistance, contact us today at (888) 484-5057.