Fort Walton Beach, FL (February 17, 2019) - A student at Elliott Point Elementary School was arrested following threats of violence on Friday, February 15th. The 12-year-old boy was heard by witnesses saying that he was going to shoot his teacher because she told him he could not wear his headphones at school.

The student then became irate and began using profane language in the classroom. When another classmate told him to stop, the student then said he would also shoot the classmate. Deputies with the Okaloosa County Sheriff's Office were called to the school and arrested the boy around 4:00 p.m., charging him with making a false report of using a firearm in a violent manner.

The same student has previously been in trouble before for bringing a bladed weapon to school grounds. He also has a theft conviction, for which he is currently on probation. There is no word on whether he is still in custody.

At this time, we would like to express how thankful we are that no students or teachers were ultimately harmed by an all-too-familiar kind of violence.
Fort Walton Beach Juvenile Crimes
The juvenile court system in Florida generally handles crimes allegedly committed by offenders who are under the age of 18. In some cases, youths under 18 can also be charged as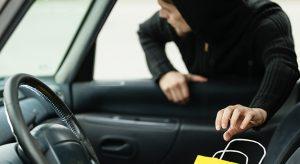 adults, depending on the nature of circumstances surrounding their case. In most situations, however, young children will be referred to the juvenile court for disposition of their cases.

Florida juvenile crimes can carry many of the same serious consequences as an adult crime, including a possible period of incarceration both before and after the trial. Juveniles convicted of certain offenses may also be referred to a community supervision center, similar to adult probation, where they are monitored for a period of time to ensure that they are meeting requirements set out by the court. The juvenile can also be placed under other restrictions, such as a curfew, house arrest, or they may not be allowed to visit certain places or associate with specific individuals.

A juvenile crime conviction can place severe restrictions on a child's liberty and freedom. It can also affect parents in the household, who must adjust to certain conditions imposed by a judge. At Musca Law, our Fort Walton Beach juvenile defense attorneys can guide you through the process if your child is facing a criminal charge. We bring the needed experience and skills to these cases to help you and your child make the most informed decision regarding the case.

We will be there for you every step of the way. For a free consultation, please call (888) 484-5057.