Fort Walton Beach, FL (June 3, 2019) – A man was arrested by the Okaloosa County Sheriff's Office in connection with the battery of a girlfriend that he met online.
28-year-old Blaise Khamisi Albertie Chamberlain was arrested after the victim contacted deputies on Thursday morning. She claimed that Chamberlain had strangled her and struck her in the face with a gun after threatening to kill her. A child was in the backseat at the time of the attack.
The victim claimed that, while the victim was in a moving vehicle, she jumped out. She ran home and banged on the door until somebody was able to help her. She had visible injuries due to the incident.
An adult woman and child were interviewed who lived in the same home as the woman. They told deputies that they saw the suspect repeatedly assault the victim.
Since then, Chamberlain has been arrested on two counts of battery, one count of aggravated battery, and false imprisonment. He is being held without bond at this time.
Fort Walton Beach Domestic Battery Laws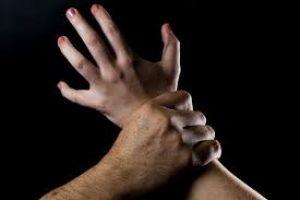 Battery is seen as a serious crime, with a domestic battery being one of the most heinous crimes you can commit against another family member. If you have been charged with a domestic battery crime in Fort Walton Beach and beyond, you might be feeling scared about the consequences that you will likely face. Violent crimes in Florida are some of the most severe crimes that you can be charged with due to the harm that takes place against another party at the time that the crime is facilitated. This is why you should have a skilled defense attorney on your side.
Perhaps you are feeling lost because you are unsure of how the criminal justice system works or you believe you have been wrongfully accused of battery. No matter what your situation, our attorneys at Musca Law are here for you, as we have over 150 years of combined experience handling these cases and the skills to aggressively defend you when you have been accused of a horrific crime. Please let us help you move forward. Contact us at (888) 484-5057 for more information.