Fort Walton Beach, FL (February 28, 2019) – A man from Fort Walton Beach was arrested for inappropriately touching a 10-year-old child, who later spoke with police about the incident.

The incident took place on January 25, when 51-year-old Shawn Layton allegedly touched the 10-year-old girl while she was lying in bed. She claimed that Layton smelled as if he was drunk at the time. She also said that this is something that Layton frequently did when he was intoxicated.

The victim said that she was touched "a lot" by Layton. The victim also said that Layton penetrated her with his fingers. Layton spoke with investigators and admitted that he touched the victim but he claimed that it was over her clothing.

Layton claimed that it only happened one time. He was arrested on Saturday and charged with lewd and lascivious behavior.
Fort Walton Beach Lewd and Lascivious Behavior Laws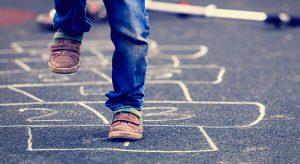 If you have been charged with a lewd and lascivious crime in Florida and beyond, you have many rights under the law, even when you think that these laws are working against you. These charges represent a wide variety of heinous sex offenses against children, including lewd and lascivious behavior. If you are facing these charges, you do not want to be left to fend for yourself and navigate this desperate situation in a way that will help you defend against these charges and win your case.

If you believe that you are innocent after being charged with a serious Florida sex crime and that the circumstances happened much differently than how they are being reported, it is time to speak with an experienced attorney who can help you through one of the most difficult times in your life. At Musca Law, we have a solid track record of helping clients work through these difficult charges. We will thoroughly prepare to help you handle your case.  Contact us to find out what we can do for you, at (888) 484-5057.