Fort Walton Beach, FL (March 5, 2019) – Police say that a Fort Walton Beach man has been arrested after he pulled down his pants and manipulated his genitals while staring at a female victim.

The Okaloosa County Sheriff's Office investigated the incident on Saturday to find that a victim had been standing outside a woman's vehicle, later to be identified as 59-year-old Larry Boyd. He was parked in the space next to her vehicle.

Boyd allegedly made contact with the victim and continued to sit in the driver's seat of his vehicle. He then pulled down his pants and began touching himself while having pornography playing on his phone and staring at her.

The woman called her husband, who walked outside to the vehicle and noticed the vehicle she had mentioned. Boyd saw the man walking over and hastily attempted to pull up his pants. The husband snapped a picture of Boyd's license plate so that they could call the police.

When police made contact with Boyd, he admitted to the crime and was arrested on indecent exposure.
Fort Walton Beach Indecent Exposure Laws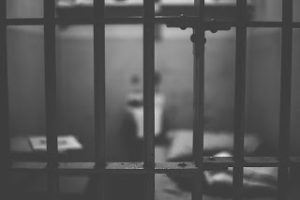 If the prosecutor handling your case wants to be successful in an indecent exposure case, they must be able to show that the suspect had some type of unlawful contact with an individual and exposed themselves at the scene of the act. You could receive charges of a first-degree misdemeanor if you are found guilty of one of these crimes, which could lead to a wide variety of penalties and a social impact that you never expected. It can be scary to be charged with one of these crimes, which is why it is imperative to have an understanding and dedicated attorney on your side.

Our experienced sex crime defense attorneys at Musca Law are here for you in your time of need, prepared to help you through every step of the criminal justice system as you protect your rights and potentially avoid the serious consequences that come with these charges. We pay particular attention to the details in your case and will use the strengths in your case to help you achieve the best outcome. Contact us today to find out how we can help you work toward proven case results at (888) 484-5057.