Fort Walton Beach, FL (January 10, 2019) – One man has been charged with premeditated murder for the beating death a Fort Walton Beach woman on November 18th of 2018. The man has been identified as Jarod Adams Skiles, who has also been charged with grand theft auto and resisting arrest without violence. He was charged with murder on Tuesday by Okaloosa County.

The police were called to the home of Michele Lynn Lemmo back in November where here was killed at her home at 510 Union Street in Fort Walton Beach. A roommate found Lemmo in her home beaten to death and her vehicle was missing from the property.

From there, the Sheriff's Office took two people into custody, identified as Skiles and 25-year-old Mary Mulcahey. Skiles attempted to run from deputies but was captured and charged with grand theft auto and resisting arrest.

Police found Lemmo's vehicle in the area of where the two were arrested but a different license plate was attached to it. Witnesses said that they saw Skiles operating the vehicle after the victim was found.

Skiles is currently being held in prison at this time. The case is still under investigation.
Fort Walton Beach Murder Laws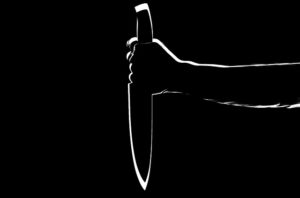 If you are under investigation or facing charges related to a Florida homicide, you might be feeling scared and confused about what to expect when it comes to your case. The severity of one of these convictions can be astounding, compromising your future and your freedom on many levels.  Because murder is one of the most serious offenses that a person can face in Florida and you could receive penalties as harsh as life in prison or the death penalty, it is important to take your case to an experienced attorney who has helped others receive proven case results in the past.

If you have been charged with a particularly violent crime in Florida that led to harm or the death of another party, our attorneys at Musca Law will apply their extensive knowledge to your case and help you defend your rights. Our early intervention can help you build a structured defense or avoid formal charges altogether. Any action that an experienced criminal defense attorney takes can benefit the outcome of your case. Contact us to find out what we can do for you at (888) 484-5057.