Fort Walton Beach, FL (March 28, 2019) – On Monday, Okaloosa County Sheriff's Office deputies were contacted by a man who said he was concerned about his ex-wife, now identified as 32-year-old Analise Guillen.

The man had arrived at the Fort Walton Beach Airport to deliver their child to her. However, when he spoke to her on the phone, he realized that she was slurring her speech the entire time. Deputies arrived at the airport and made contact with Guillen in the parking lot. They found her in the driver's seat of her vehicle and she was confused.

Guillen told deputies that she took prescription medicines earlier in the day. After field sobriety tests, they found that she was under the influence and she was arrested for DUI. She also had three small children in the van, which led to three counts of child neglect on top of her charges.

A breath sample showed that she was more than four times over the legal limit. She was taken to the Fort Walton Beach Medical Center and then to the Okaloosa County Jail.
Fort Walton Beach DUI Laws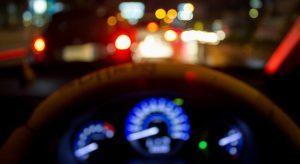 Receiving DUI charges in Florida can have negative and long-lasting effects. If you have been charged with one of these crimes, you know that serious consequences could be looming, as this is one of the most serious traffic offenses and can lead to dangers to those on our roads. Those who are facing a DUI charge could be facing license suspension, fines, insurance increases, and more. These charges can be burdening on your life and could get in the way of how you live your life. This is why it is imperative to speak with an attorney as soon as possible about your case.

A good Florida criminal defense attorney understands the laws regarding DUI crimes and can apply them to your benefit. At Musca Law, our DUI crime attorneys have experience handling a wide variety of cases that take place due to traffic incidents in Florida. Even one simple error in your DUI case can cost you everything and lead to a conviction that could affect the rest of your life. Make the decision today to speak with a criminal defense attorney about your options. We are waiting to hear from you at (888) 484-5057.