Fruitland Park, FL (January 24, 2019) – Police arrested two men after they terrorized a man and woman at their home in Fruitland Park. The two men were arrested early Sunday morning.

Police reported that 25-year-old Levi Locke and 31-year-old Travis Edwards of Fruitland Park were arrested for aggravated stalking and criminal mischief after a husband and wife faced ongoing harassment at their home due to the two men's actions.

Locke arrived at the home on Leesburg Boulevard and did a burnout on the couple's lawn in his pickup truck. He then fired a BB gun at the couple's vehicle and damaged it. Deputies arrived at the scene to find that the two men were arguing with the couple and dared them to step off of their property so that they could fight.

Both men were arrested and booked at the Lake County Jail. Edwards has since posted a bond and Locke was held without bond since he was on probation at the time of his arrest.
Fruitland Park Aggravated Stalking Laws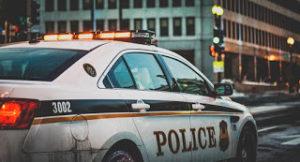 If you have been arrested for aggravated stalking, law enforcement officials believe that you have stalked another person or made a credible threat to their safety or the safety of their loved ones. If prosecutors believe that you have acted in this malicious manner based on evidence they find in your case, you could be facing time in prison, fines, and many other consequences that could take a toll on your life. Sometimes, Florida stalking crimes are actually a big misunderstanding or somebody has wrongfully accused you of a crime that you know you didn't commit. In either case, it is important to have somebody working on your side to defend your legal rights and help you gain case results you can rely on.

At Musca Law, our specialized attorneys who have handled many stalking cases in the past are experienced in representing clients who have been accused of these serious crimes. We will review your case and help you build a defense if you believe that you have been unfairly charged with one of these crimes and you are unsure of where to turn. With over 150 years of combined legal experience and a variety of the best resources to fully investigate your charges, we will apply the most effective defense to your case and help you through this time in your life. Contact us for more information at (888) 484-5057.