Gainesville, FL (March 4, 2019) – The Alachua County Sheriff's Office say one of their own deputies, 49-year-old Deputy Sheriff William Arnold, was arrested on Wednesday for having an ongoing relationship with a minor.

The victim contacted authorities to let them know about an inappropriate relationship that had been going on for several years between her and Deputy Arnold. Allegedly, the inappropriate contact and sexual encounters started back in 2016 when the victim was in 8th grade. The victim is now 17 years old.

The victim indicated to police that there were at least 10 incidents over the past 3-4 years in which she had sexual relations with Deputy Arnold. She said that she would go to his home and was made to feel that she had to have sex with him in order to be able to continue coming over. She told them that she recently sent an email to Deputy Arnold telling him that she no longer wanted to have contact with him.

Arnold said that the juvenile was a family friend and has denied that there was any inappropriate contact with the minor aside from "horseplay".

At this time, Arnold is in the Alachua County Jail. He has also been placed on administrative suspension and has been charged with lewd and lascivious battery and unlawful sexual activity with certain minors.

The investigation continues.
Gainesville Lewd and Lascivious Battery Laws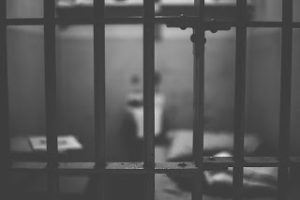 Lewd and lascivious battery is known as a forceful sexual act that takes place against somebody who is between 12 to 16 years of age. Even if a minor is said to have agreed to an act, this is a highly punishable offense because the minor is under the age of consent. Being charged with one of these sex crimes, especially a crime that takes place against children, might be one of the most difficult things that you will ever face. These crimes come with humiliation and devastation that an accused suspect might have never expected. You might be facing the reality of prison time for your actions as well as having to register as a sex offender for life.

If you have been charged under Florida law with a Florida sex crime, you might wonder where you can turn for help so that you can defend yourself against charges that stemmed from innocent acts. It is important to understand information regarding sex crimes so that you know the direction your case is headed in and are prepared for what the criminal justice system throws at you. At Musca Law, we want you to know that we are here in your time of need. Please contact us for more information at (888) 484-5057.