Gainesville, FL (May 31, 2019) – On Saturday, 26-year-old James Preston III was arrested for domestic battery and criminal mischief after a surprise birthday party.
According to deputies, Preston arrived home to a surprise birthday party that his girlfriend threw for him for the two of them. The two got intimate and then the girlfriend told Preston that she was tired and wanted to go to sleep.
Preston took his girlfriend and forcefully shoved her out of bed and held her against her will in a closet by her neck. The victim was able to get away and went outside but, while there, Preston chased her down and started kicking and denting her vehicle before ripping off its spoiler.
The victim was found in a onesie at a Circle K where she met with deputies and told them what was going on. When they found Preston, he was covered in chocolate syrup and whipped cream. Officers said that the damages to the girlfriend's vehicle were beyond $5,000.
Preston claimed that he lost his cool when his girlfriend "started acting crazy" and claimed that he did not shove her or hold her against her will.
Officers were able to determine based on evidence that he was the primary aggressor and arrested him. He is now being held on felony charges.
Gainesville Domestic Battery Laws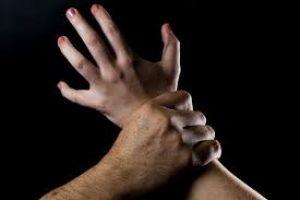 Facing Gainesville domestic battery charges can be a scary and confusing aspect to endure, especially when you believe that the circumstances of your case do not call for it. Violent crimes in Florida are some of the most severe that you can be charged with, leaving you feeling helpless and without options. You might be facing serious consequences such as jail time, fines, and more. It is imperative that you speak with a skilled defense attorney
If you believe that you have been wrongfully accused of domestic battery or the information regarding your case is skewed or incorrect and you want to defend yourself from this horrific crime, you might wonder how you can obtain the help you deserve as you move forward. Luckily, our criminal defense attorneys at Musca Law understand what you are going through and will aggressively defend your rights when you are feeling helpless. Please reach out to us at (888) 484-5057 to find out how we can assist you at this time.