Gainesville, FL (June 16, 2019) - A convicted sex offender was arrested in Gainesville on allegations that he violated the terms of his probation.  30-year-old Travis Wade Mathis was placed under arrest by authorities on Friday, June 14th.
Officers with the Gainesville Police Department say that Mathis was found on the internet communicating with several children under the age of 18.  No exact details were given on the nature of his communications.  Mathis had previously been convicted of sexual assault against a child under the age of 12. Following his conviction, Mathis was sentenced to a 10-year term of probation.  
Following his arrest, Mathis was taken to the Alachua County Jail and placed into custody.  There is no word at this time on whether he remains in jail.  No further details are available at this time.
Gainesville Probation Violation Laws
Following your initial conviction, you may be placed on probation.  A Florida probationary sentence may consist of a number of required terms, including mental health treatment, a curfew, drug testing, a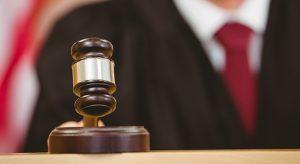 requirement not to commit any new criminal offenses and any other conditions that the court believes are reasonably necessary to rehabilitate an offender following a conviction.  
A Florida probation violation is a very serious accusation.  If you are found to be in violation of the terms of your probation, the court may revoke the probation and send you to jail for the entire underlying jail sentence.  In many cases, a probation violation is just as significant as the original charge itself.   
When you are facing a probation violation, you need solid legal representation to protect your rights and secure your future.  At Musca Law, our Florida criminal defense lawyers have years of experience defending those accused probation violations. In many cases, we are able to have the violation dismissed or otherwise have the probation reinstated or modified without activation of a jail sentence. 
We have offices in Gainesville and serve citizens in all surrounding areas throughout Alachua County.  For your free consultation with one of our Gainesville criminal defense attorneys, please contact us any time at (888) 484-5057.