Gainesville, FL (May 21, 2019) – Police say that a 56-year-old from Gainesville, identified as Gregory Eastman, was arrested after an argument with his sister quickly turned physical.
The incident took place at the home that Eastman and his sister shared at NW 38th Drive. Eastman had allegedly gotten drunk and was about to get in his vehicle and so his sister tried to stop him. His sister told police that he had been upset about a family situation and was prepared to drive all the way to Tallahassee so that he could scare his family and settle the matters.
Eastman quickly turned violent when his sister attempted to stop him from leaving. According to authorities, he choked his sister and got out a gun, putting it to her head and threatening her. His sister was able to safely get away and called the police.
Eastman surrendered when law enforcement arrived. He remains in jail on charges of domestic battery and aggravated assault.
Gainesville Domestic Battery Laws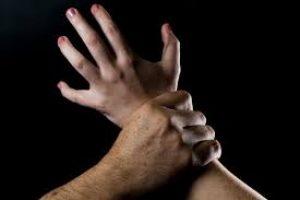 Facing violent crime charges in Florida can be one of the most difficult things that you will ever face. If you have been charged with a domestic violence crime in Florida, you might be aware of the fact that this is one of the most difficult things that you will ever endure in your life. Domestic battery crimes take place against a member of your family and lead to serious harm and injuries in some cases. From the social impact you might face to the effect these crimes might have on your career, you might find that facing domestic battery crimes on your own is not easy.
Because domestic battery charges can be difficult to fight on your own, our criminal defense attorneys at Musca Law are here to help you obtain results you deserve if you are wrongfully accused of domestic violence or believe that the crime did not take place the way the alleged victim claims it did. You have many protections under the law, so please entrust an attorney you can rely on in the midst of your case. Contact us for more information at (888) 484-5057.