Gainesville, FL (July 23, 2019) – On Wednesday, police discovered a little girl wandering alone on the street in her bare feet and have since arrested a man on child neglect charges.
The father was identified as 36-year-old Kevin Kleinknight, who allegedly smoked cannabis before leaving his children who were 10 years old and younger at home for over an hour. An officer discovered his 4-year-old little girl running on a sidewalk and tried to locate her parents and home. However, when doing so, he found that only children were at home.
The house was in poor condition with dirty clothing and trash all over the floor, according to deputies. Police located the phone number of the parents. Kleinknight's wife answered and claimed that he was picking her up from work and that they were on their way home.
Kleinknight and his wife admitted that the children were left at home every day as he went to take her to and from work. Even though the wife's work was only a 5-minute drive away, it took him an hour to come back home.
The children have since been placed in the care of family members due to the condition of the home.
Kleinknight has since been charged on child neglect charges and remains in the Alachua County Jail at this time.
Gainesville Child Neglect Laws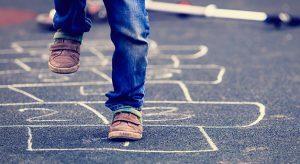 Receiving child neglect charges in Gainesville is one of the most difficult things that you could ever endure in your life. In any cases involving children, you could find that you will be prosecuted to the furthest extent of the law, as the courts protect children under all circumstances. These charges could lead to extremely serious penalties such as removal of the children from your home, jail time, fines, and more. Our experienced Florida criminal defense attorneys are here to assist you in your time of need.
At Musca Law, our experienced attorneys are here to help you achieve proven case results during one of the most challenging things you have ever endured. With over 150 years of combined experience in many types of criminal law cases, we will help you navigate the legal system and fight aggressively to protect your rights. Please contact us at (888) 484-5057 for more information on how we can assist you.