Gainesville, FL (May 9, 2019) – Early Thursday woman, a man punched a pregnant woman and threw chicken residue at her from the bottom of a trash can, according to police. He has since been identified as 31-year-old Jamaine Terrell Brown.
Brown has since been charged with aggravated battery on a pregnant woman. The incident took place when Brown and the woman got into an argument and the woman told him to leave and never come back. The woman is pregnant with Brown's child.
Police say that Brown went and got chicken residue from the bottom of a trash can and threw it on the woman. He then punched her in the chest and mouth when she threatened to call the police.
When police arrived at the scene of the incident, they discovered blood inside the woman's mouth. Brown knew the woman is pregnant.
Gainesville Aggravated Battery Laws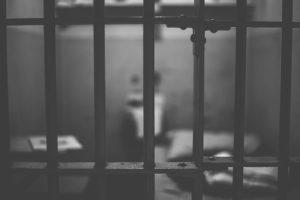 If you have been charged with a violent crime such as an aggravated battery in Florida, you could be looking at hefty penalties. For instance, you might spend some time in prison, receive large fines, take anger management classes, and many other related penalties that can have a huge impact on your life. Many of these crimes are felonies, which means that they could follow you through life and impact every decision you make. Especially if you have been wrongfully accused of battery, you might be concerned about how you can move forward.
Our attorneys at Musca Law have handled many violent crime cases and received case results for those who are facing the most heinous charges. We understand how very specific facts play a role in these cases and how difficult it can be to be left to build a defense on your own, which is why we offer our full support from the time you have been arrested. Please contact us to find out how we can assist you at (888) 484-5057.